If you want to get in contact with our sales people or a reseller in your area, please send an email to sales@netfabb.com. Our qualified staff will be very happy to guide you through the portfolio of netfabb products to find the optimum solution for your needs.
Please send a brief email describing what you are looking for together with your name, company, phone number and email address, and a qualified sales person will get back to you shortly. We have plenty of interesting products under developments, so do not hesitate to ask even if the exact product you need is not listed on our website.
What you are looking for might be available in a near future or we might find your request of such interest that we will included it in a future release.
Our service is also available Monday to Friday from 9:00 CET to 18:00 CET under the telephone number +49 9492 601 6400 , by fax to +49 9492 601 6409.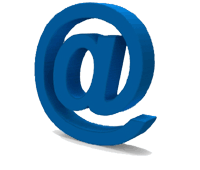 Tweet