Rudolf Diesel and 3D Printing
Friday, June 21, 2013 by Alexander Steiner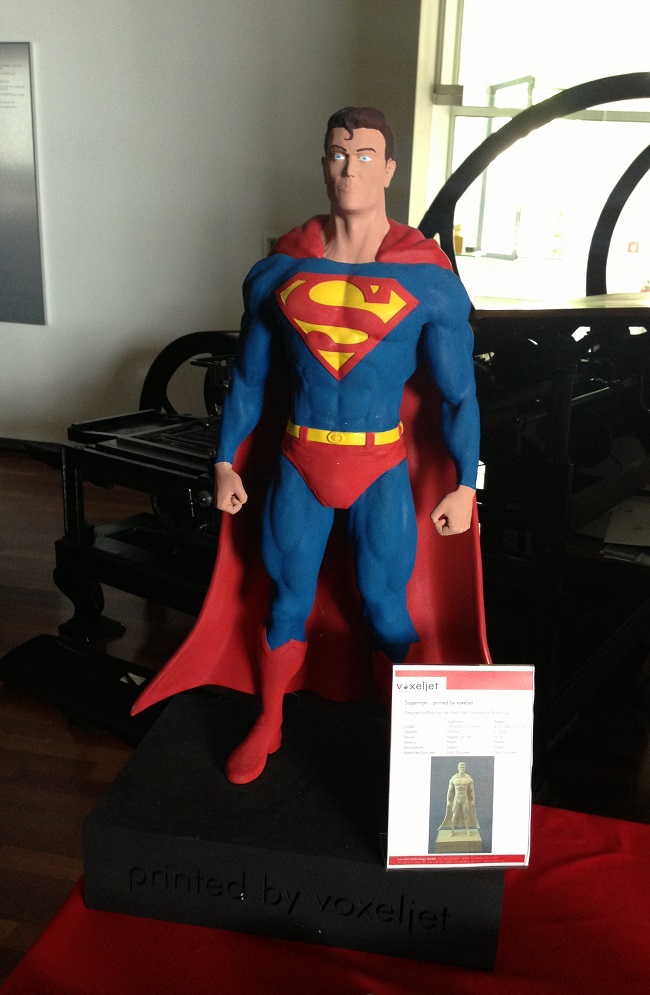 Today we are making a small tribute to all the pioneers in engineering and machine construction, who helped to make our modern world extremely comfortable. Without their genius constructions in the age of Industrial Revolution we would have no cars, no planes, no tap water, and certainly no 3D printers today.
Last Wednesday, we have been at the 17. Augsburger Workshop on Additive Manufacturing at the MAN Museum in Augsburg. This location is something very special as it shows one of the most important inventions ever: the Diesel Engine constructed by Rudolf Diesel in 1893. Today a huge percentage of cars and ship engines run with Diesel's design.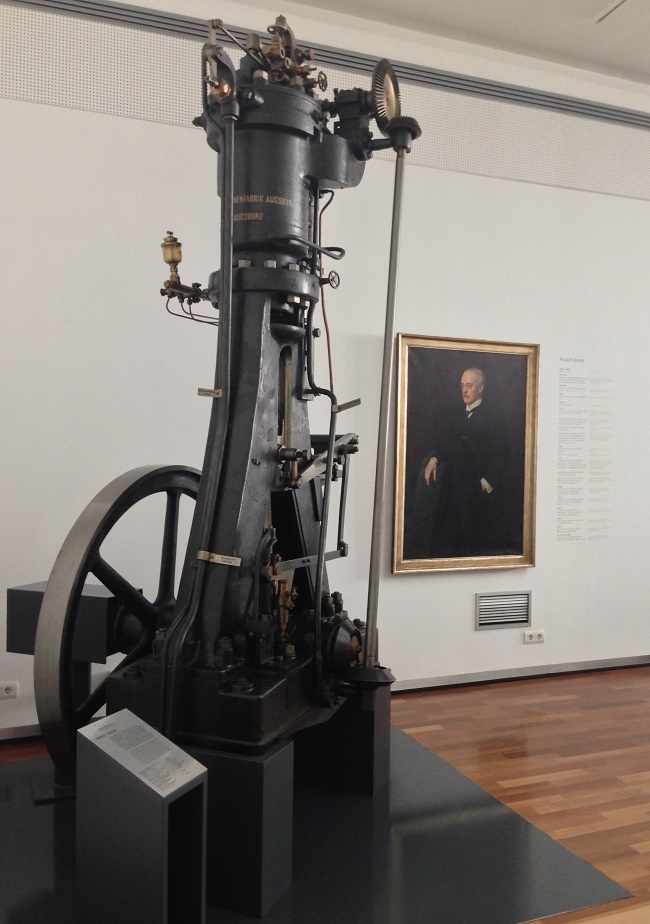 It was really fascinating to see how such complex and large metal parts where built and perfectly combined 120 years ago without the use of any CAD or 3D software. And even the 3D-printed Superman at the 3D printing event grows pale in comparison to the strong and massive parts of the exhibited machines.
We want to thank the iwb Anwenderzentrum Augsburg (Technical University of Munich) and the Fraunhofer-Institut IWU for the event and the great choice of location.
Historic technology and modern Hi-tech next to each other – that's what motivates one to think ahead even further. Modern technology is smaller, more filigree and a lot more complex. netfabb CEO Alexander Oster reported in his lecture how materials with new and unknown characteristics can be created by using the Selective Space Structures (3S).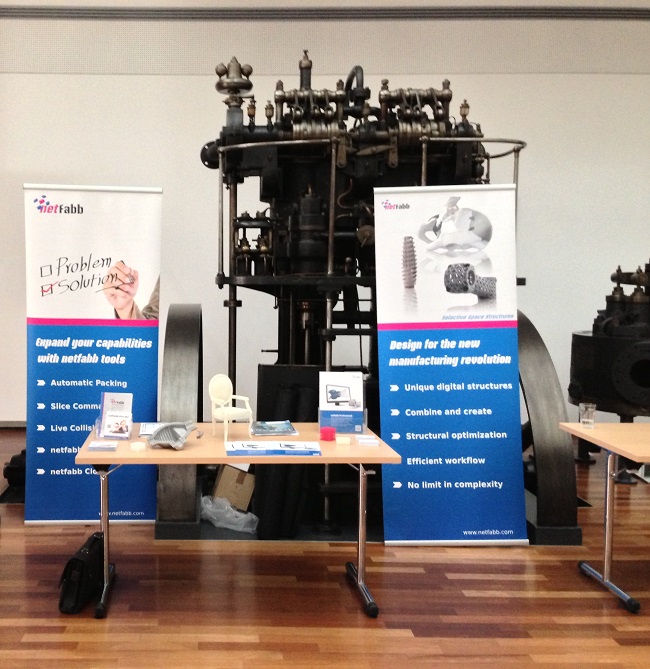 What does all this mean? Just one thing: Technological advancement will always go on. That is why pioneers like Rudolf Diesel are real heroes for us. They create real solutions where most others have already stopped dreaming - and reshaped the life of billions of people.
Category: 3D Printer
---
Comments
[ 0 ]
Tweet
---
netfabb among the most influential voices in 3D printing
Monday, June 10, 2013 by Ulf Lindhe
Map of the most influential voices in 3D printing by @getLittleBird - the new powerful engine to discover experts with real influence. Feels good to be on the list.
Category: 3D Printer
---
Comments
[ 0 ]
Tweet
---
Discover our New Website (and Products)
Tuesday, June 04, 2013 by Alexander Steiner
netfabb is known to world as one of the most easy to use 3D software printing tools. Following this tradition of clarity and usability we are happy to present you our new website today.
netfabb has existed as a company for 4 years by now and has happy customers in nearly all industrialized countries in the world. Our new web page delivers more information and is more eye-friendly at the same time. Surf around and discover the new products you may have not heard about yet.
Your feedback about our new style is very welcome!
Category: 3D Printer
---
Comments
[ 0 ]
Tweet
---
Tweet