One software for almost every Additive Manufacturing file format
Wednesday, November 12, 2014 by Alexander Steiner
Did you know?
netfabb Professional supports almost every Additive Manufacturing file format.

Are you still paying annual license fees for each and every mesh and CAD file format?
Imagine there would be one single smart tool that enables you to process and convert a huge amount of file formats. And that for a lifetime. Wouldn't that significantly increase your productivity and enhance your workflow?
Just take a look, whether the file formats you normally work with are included here: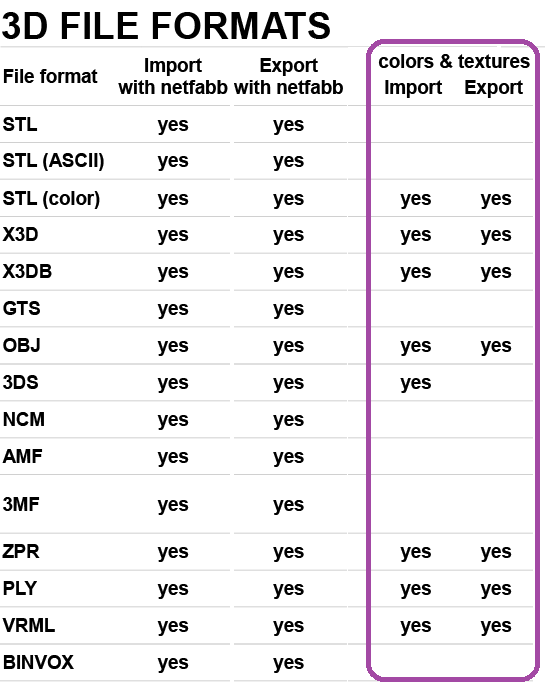 netfabb Professional also will create 100% error-free slices for you. You can even convert one slice format into another and also convert slicing data back into STL models. netfabb supports all the slice formats that are used by most of the large AM machine manufacturers: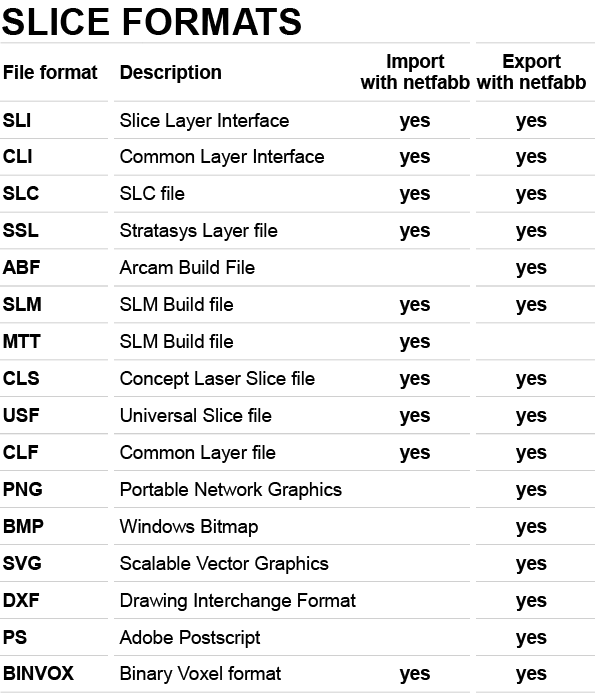 With the CAD Import add-on you can convert your CAD models without conversion and translation errors with a few clicks into STL files and other 3d mesh files.
After conversion of the model you can check its buildability, repair possible imperfections and start the production process. With the netfabb CAD Import you can process almost all standard CAD file formats that are available on the market: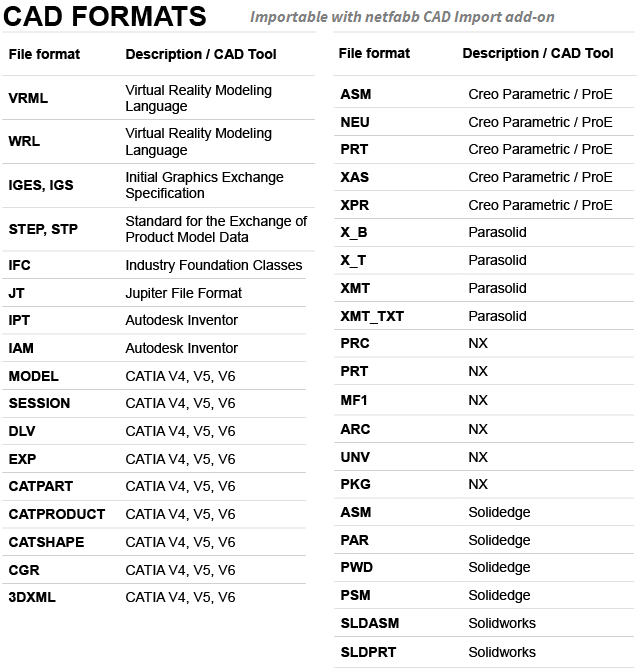 Meet your delivery deadlines without troubling engineers or customers about file conversion.
And furthermore, you no longer need to purchase CAD software licenses and keep them just for the sake of file conversion.

Category: 3D Printer
---
Comments
[ 0 ]
Tweet
---
FIT and netfabb present Additive Design & Manufacturing at Inside 3D Printing in Santa Clara
Wednesday, October 29, 2014 by Ulf Lindhe
Inside 3D Printing in Santa Clara was a great success. We established many new contacts and got a chance to meet and chat with many of our existing friends and customers in Silicon Valley and beyond.
The exhibit was focused on the Additive Design & Manufacturing concept - ADM - which is a new outsourcing service by FIT production and netfabb for industrial production using additive technologies. It provides a quick and easy entry to the world of additive Manufacturing with a minimum of risk and investment costs.
On the evening before the event we also had the opportunity to run a special event at the Silicon Valley Forum for metal Additive Manufacturing. After a brief keynote by Terry Wohlers on the state and future of additive manufacturing in metal David Schäfer from FIT Production made an excellent presentation showcasing various metal parts made by ADM.
Category: 3D Printer
---
Comments
[ 0 ]
Tweet
---
TCT 2014
Tuesday, October 14, 2014 by Ulf Lindhe
Many thanks to all of you who visited the netfabb booth at TCT 2014 at Birmingham NEC September 30 - October 2.
Category: 3D Printer
---
Comments
[ 0 ]
Tweet
---
Tweet